15-Feb-2017 (Wed)
Wherein the planet has been hacked once more.
During our screening of HACKERS, the intermission began with this unscheduled interruption from notorious video terrorists RAZOR AND BLADE, where they discussed our Patreon!
Also, if you arrived late and missed the trailers before the movie, these are what I put together this time. A couple people asked me, "Are all of those movies real?" Yes. Yes they are.
So then this happened: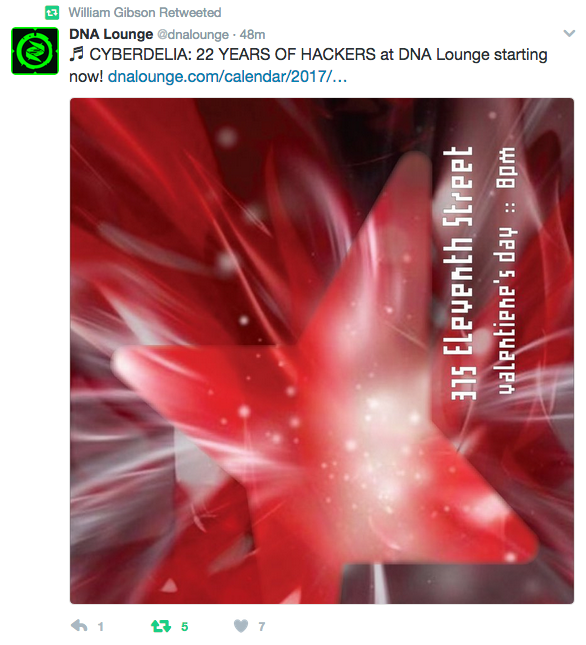 Go ahead and get those "Hacking the Gibson" jokes out of your system now. I found this even more unsettling than the fact that these days I get most of my morning updates on Trump's march toward the looming cyberpunk dystopia from this gentleman's RTs.
Photos will be forthcoming, but in the meantime, here's what our head-to-head Wipeout XL rig looked like with the elusive PS1 link cable:
13 Responses:
Comments are closed because this post is 5 years old.