27-Mar-2013 (Wed)
Wherein we need you to show your support for a 4 AM Last Call!
Senator Mark Leno introduced a bill that would create a path for last call times as late as 4 AM. We like this. We need a large show of support for the April 9th Senate Committee hearing. Go to OptionsCA.com to send an email to you Senator (and the committee at the same time) and learn more. There's also a Facebook page.
Please pass it on!
The last time we tried this was in 2004. It did not go well.
Photos of Bootie Request Night, and of the fantastic Sandra Kolstad show last night, which all of you missed, because you people just don't listen to me: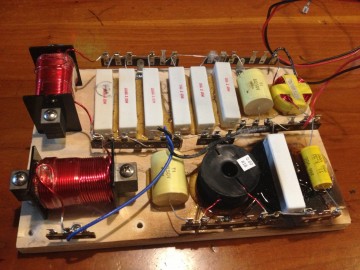 The crossover in one of our monitors blew. This is post-repair. Pretty primitive stuff, huh?
More bars means more beers. We built some new shelves for keg storage. That is a lot of beer.
6 Responses:
Comments are closed because this post is 9 years old.