24-Oct-2005 (Mon)
Wherein photos and bustedness are noted.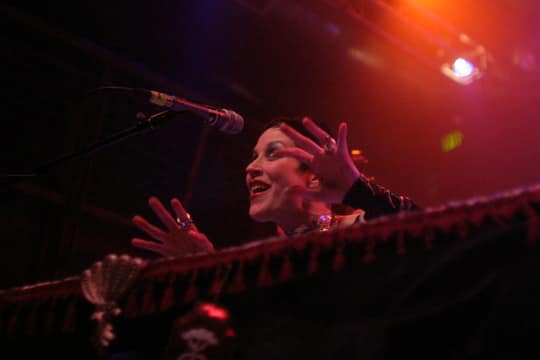 Photos are up of Meat and of the Voltaire + Jill Tracy show.
Jill Tracy was awesome, as always. I enjoyed the between-song banter of Voltaire's set more than the actual show, because while he's a funny guy, I generally don't like comedy music. Especially when it's filk. Yeah, that's right, he performed accoustic guitar songs about Star Trek. That sort of behavior hurts me real bad inside.
You may have noticed that the RealVideo webcast hasn't been working for the last few days. The upstream server isn't responding, and I have no idea why. Nothing has changed, so I'm hoping it just fixes itself eventually.
Don't forget, Halloween is Saturday!

15 Responses:
Comments are closed because this post is 17 years old.